Free Shipping On Every Order
99% reviewers recommend this product

Safe & Secure Checkouts

Limited Quantity-Will sell out fast!!
Whether you are a Martial Artist, Yoga Lover, or just a Sport Addict in general, stretching is an important part of your exercise regime.Stretching has never been easier with the Split Leg Stretcher.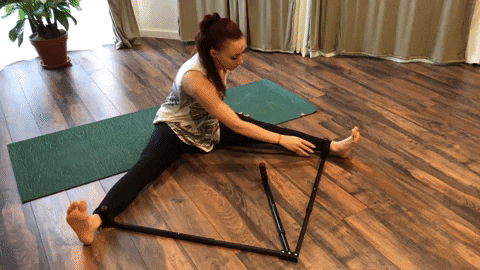 BENEFITS
☑️Adjustable Length - allows you to regulate the length according to your legs and degree or desired stretch.
☑️Easy and Effective - allows you to spread your legs as far as possible and stretch your hamstrings without requiring help from a partner.
☑️Develops Flexibility and Balance - activities that lengthen and stretch muscles can help you prevent injuries, back pain, and balance problems.  A well-stretched muscle more easily achieves its full range of motion.
☑️Locks in Place - lock the stretcher in place at different levels.
☑️Works on Carpet - use it while you're watching TV at home, or just hanging around with friends, the stretcher works just as great on carpet!
Material: stainless steel + foam
Shortest length: 0.635m/25in
Longest length: 1.06m/41.73in
Item weight: 1100g / 38.80ounce / 2.43lb
WHAT'S INCLUDED IN YOUR PACKAGE 

1x YogiStretch Iron Leg Stretcher