HIGHLIGHT FEATURES
Simply unfold to start using EVAPORACK, hang your essentials, fold back against the wall and save tons of space.
Use it as a laundry drying rack, an open closet, accessories organizer, hang your daily essentials, bags, jewelries and a lot more!
The EVAPORACK's tough construction can hold up to 60LBS. No worries about hanging a lot of things all at once!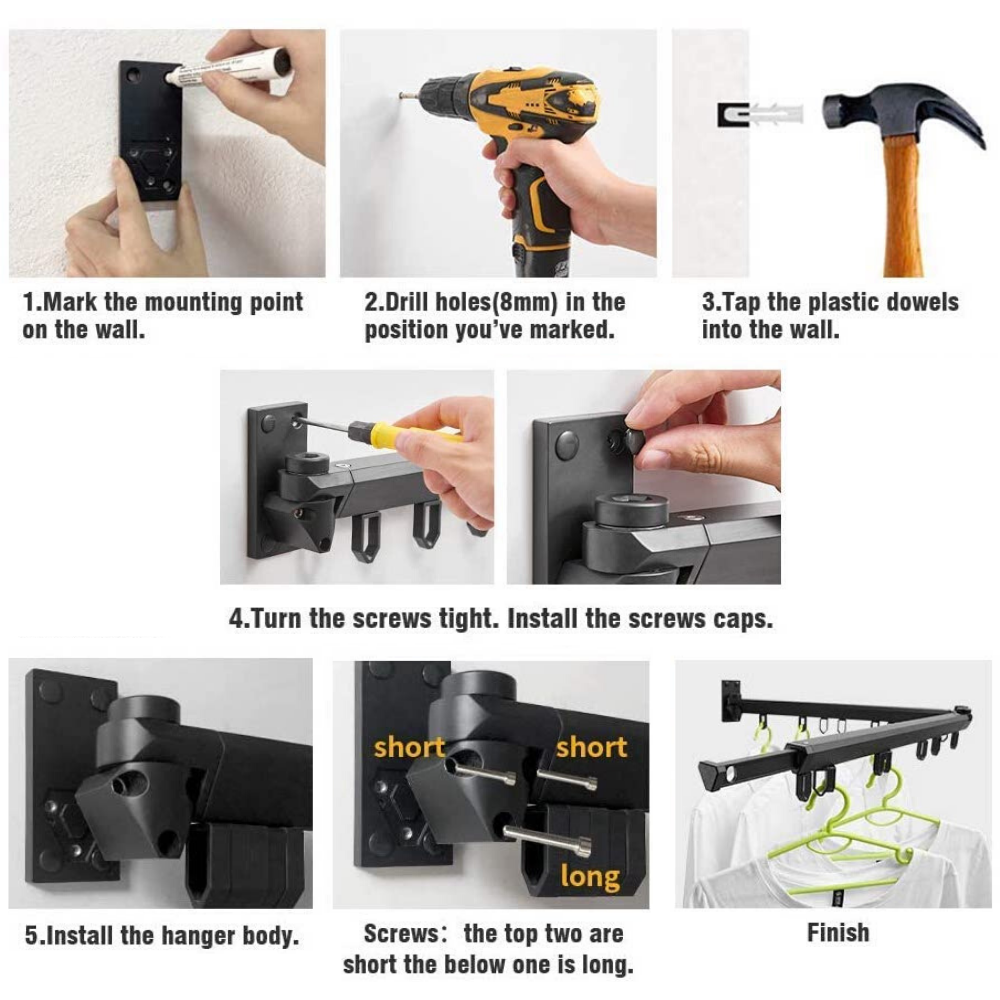 HOW TO INSTALL IN 5 EASY STEPS
Step 1 - Mark the mounting point on the wall

Step 2 - Drill holes (8mm) in the marked position

Step 3 - Tap the plastic anchors into the wall

Step 4 - Tighten the screws, then install screw caps

Step 5 - Install hanger body, then the screws.
That's it! Install EVAPORACK in just under 10 minutes.